Stallergenes Greer Campus & Facilities
A Virtual Experience
From source materials to finished extracts, from quality control to distribution, explore our North Carolina facility to watch the great work being done by some of the dedicated people who make Stallergenes Greer your trusted source for quality allergy immunotherapy products and services for your patients.
Scroll to Begin Tour
Biologics:
Pollen Processing
Preparing raw pollen for use in allergenic extracts.
The Biologics Department collects, sources, identifies, and, in some cases, cultivates raw allergenic source materials such as pollens, as well as foods, danders, insects, hair, feathers, wools, and many more.
Pollens are collected at specific times of the year by experienced collectors and identified by genus and species. When they reach our Biologics Department, we follow meticulous and lengthy processes to prepare them for extraction. The pollens are dried (if needed), weighed, and defatted, with quality assurance measures incorporated into every step. Then they are sent to our Manufacturing Department for extraction.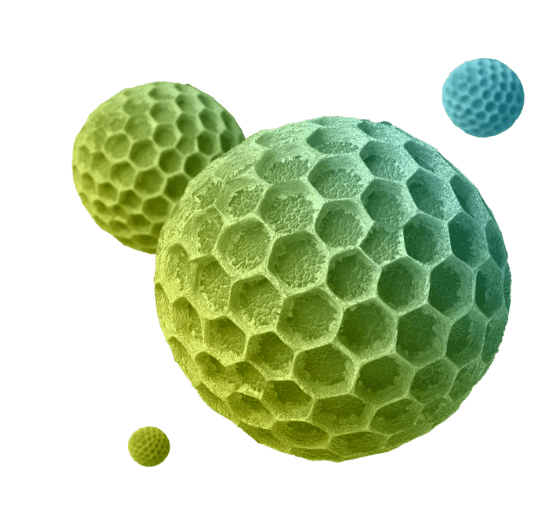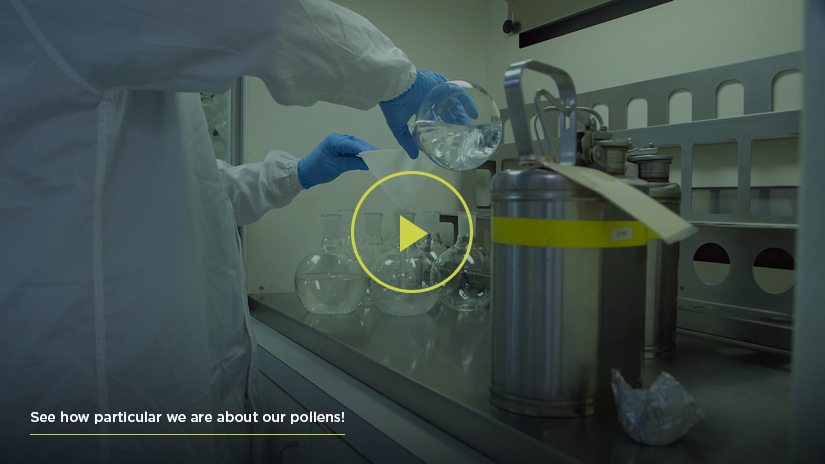 Biologics:
Mite Facility
Where we cultivate and process mites
Stallergenes Greer cultivates dust mites from special cultures in its own facility, and grows them under controlled conditions to ensure reliable purity. Then they are processed and weighed, with controls in place to monitor quality all along the way. Only then do they move on to our Manufacturing Department.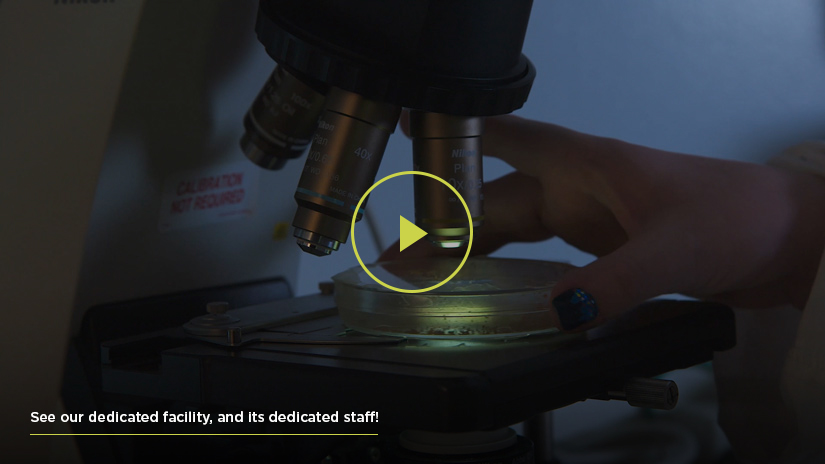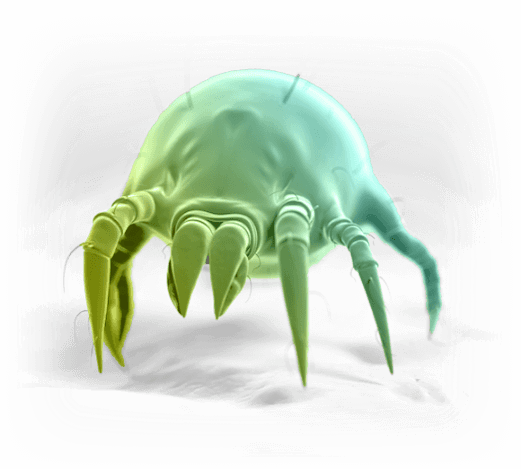 Did you know?
Our base mite cultures, from which new cultures are grown, have been maintained for over 25 years, helping to provide lot-to-lot consistency.
Scroll to visit Mycology
Our focus is on fungi
The mycology department prepares fungi, and only fungi, for extraction. Unlike allergens obtained from external sources, fungi from Stallergenes Greer are grown entirely in our North Carolina facility from authenticated cultures. They are cultured on special growth media under strictly controlled conditions to ensure purity and lot-to-lot consistency.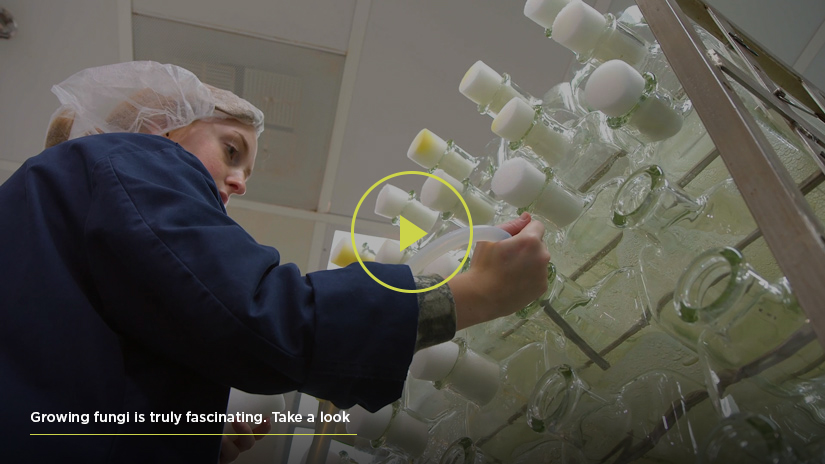 Did you know?
The Mycology Department can grow more than 60 different fungal cultures. To assure a long-term supply and safety stock, we maintain stock cultures of our molds, stored as either oil overlays or lyophilized plugs.
Scroll to visit Manufacturing
Manufacturing
Commercial production of extracts
To ensure the highest level of quality, manufacturing is conducted in appropriate ISO class environments that meet FDA cGMP (Current Good Manufacturing Practice) requirements. There, only specially trained individuals who wear appropriate garb may perform the highly technical steps of manufacturing sterile allergenic extracts. First, the raw materials are mixed with an extracting fluid, then centrifuged, filtered, clarified, and sterile filtered. In the next step, using equipment that has been sterilized and depyrogenated, vials are filled aseptically. Finally, the filled vials are meticulously visually inspected prior to finished product labeling.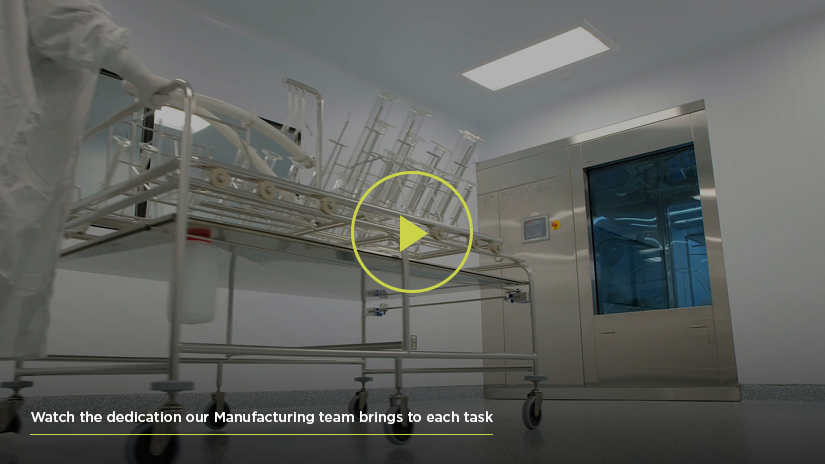 Did you know?
The highly trained and dedicated employees who work in the Manufacturing Department have an average of 11 years of experience between them, for a combined total of 215 years in the department.
Scroll to visit QC Labs
Assuring quality and consistency
This is where extract samples undergo a full range of chemical and microbial analyses, as well as stability testing. Another important function is environmental monitoring, which involves testing samples from surfaces and air during manufacturing to support all conditions meet FDA cGMP standards. Every test is necessary to support the consistency and integrity our products.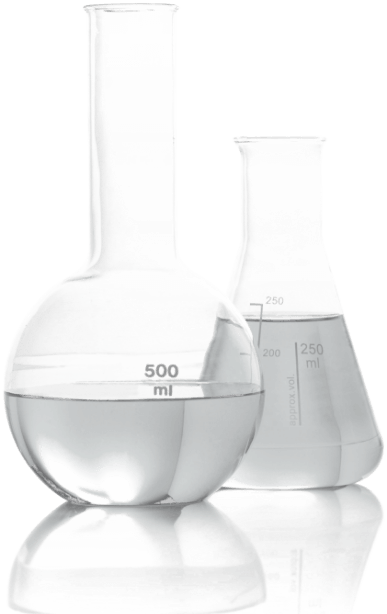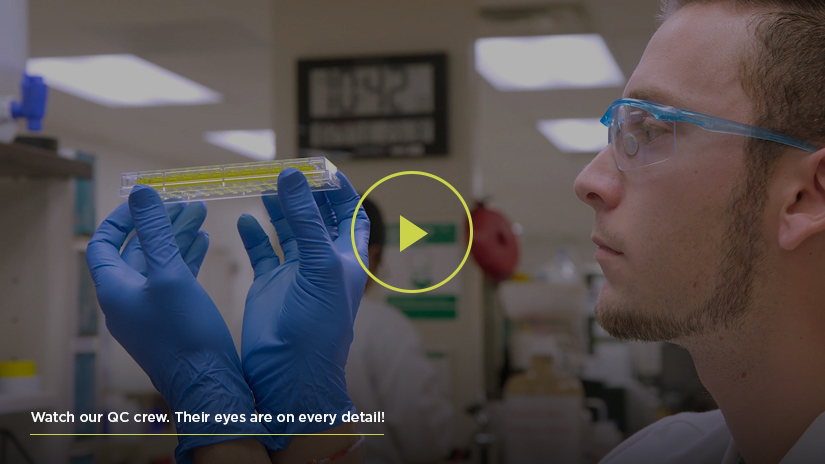 Did you know?
The Quality Control Lab performs a minimum of 24 tests, including chemical and microbial assays, on each extract from Stallegenes Greer before being released to customers.
Scroll to visit SD-SEV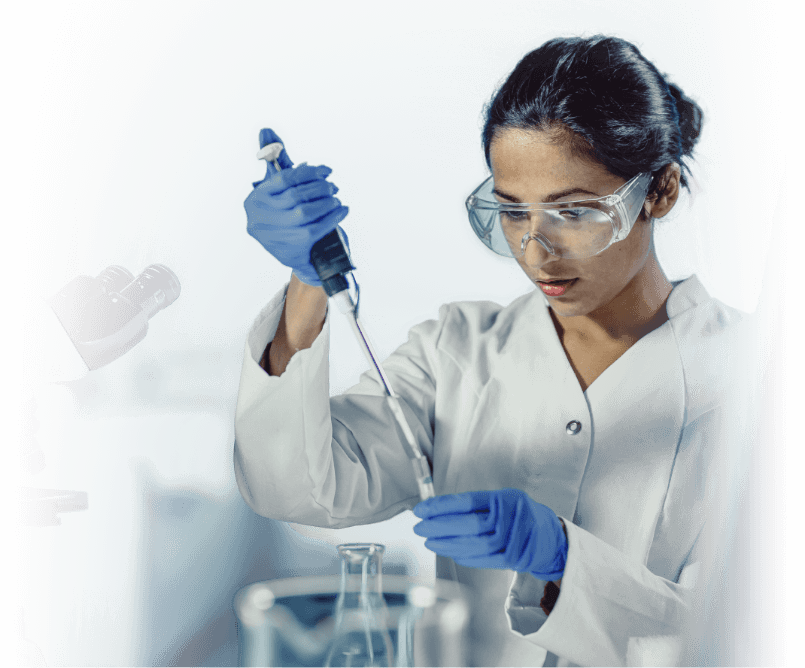 SD-SEV
Capacity to meet your needs
To help ensure we meet and exceed our customers' needs for sterile diluents and sterile empty vials for use in allergy testing and immunotherapy, we are continually investing in state-of-the-art equipment. We offer a range of industry-relevant sizes, formulations, and fill volumes of sterile diluents, along with a variety of sterile empty vials to support extract mixing and storage.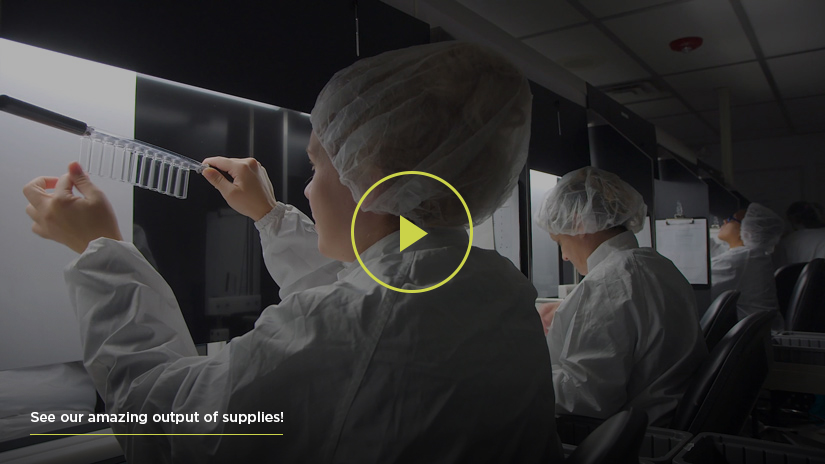 Did you know?
The SD/SEV department can produce up to a million vials in 1 month and each vial is 100% visually inspected by trained inspection personnel.
Scroll to visit Pharmacy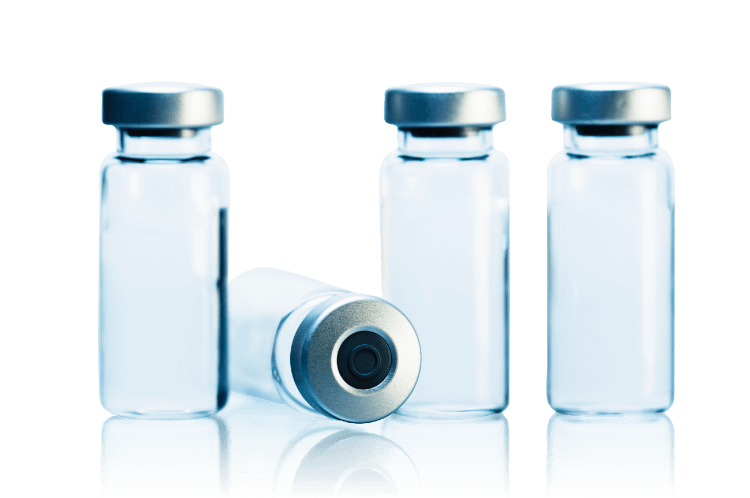 Pharmacy
Customized named-patient prescription services
GREER® Pharmacy has more than 40 years of specializing in preparing all types of allergy immunotherapy formulations, from the simple to the complex. Our expert pharmacy staff works in a USP <797> compliant facility and has access to our broad portfolio of quality extracts. We're happy to provide this service so you can focus on patient care.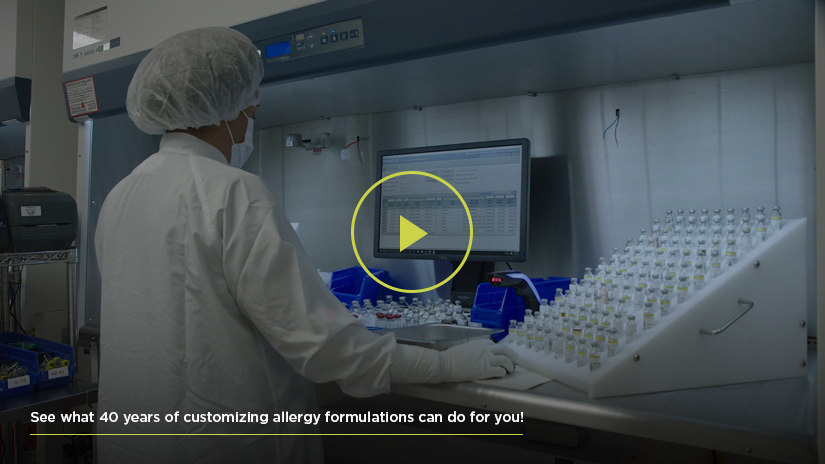 Did you know?
Stallergenes Greer is currently the only US-licensed extract manufacturer with a fully licensed, compounding pharmacy.
Scroll to visit Distribution
Fulfillment with speed and accuracy
Every item that leaves Stallergenes Greer is sent through our Distribution Department—extracts, patient-specific formulations, testing devices, sterile diluents, sterile empty vials, and other practice supplies—with virtually every item incorporating bar coding and scanning to assure accuracy, and each order assembled by hand. Completed orders are then packed, labeled, and shipped. What's more, our vast inventory of extracts and named-patient prescriptions are stored in a facility that is temperature-controlled and monitored. In a typical month, our Distribution Department may ship thousands of items.
Ordering is easy
A Stallergenes Greer Customer Care Specialist is available to help guide you through our ordering process and help navigate our allergy immunotherapy resources. To set up an account or place an order with Stallergenes Greer, please contact a Customer Care Specialist at 800.378.3906 or click on the department you need below.